Questions, questions...
Sunday, June 29, 2008 Filed in:
lakes
So why do we do it? Back at Blenheim Palace lake again after a break of a few years, it's 2.00pm on a day that can't make up its mind. Later on it will actually rain out of what appears to be a clear blue sky. Twice. I haven't had a bite since that solitary dip just before 9.00am, in the first swim of the day down by the cedar tree next to the lilies, before some weird floating crap turned the swim into the Sargasso Sea and made it impossible to fish.
Let's try and balance the Blenheim accounts. One the one hand, it's a beautiful place, a privilege to fish and I'm in good company. It's also an experience in itself, spending so much time afloat (I should add here that in a gesture beyond largesse, Sean insists on rowing us everywhere, each time we change swims, while I sit at the back of the boat, shouting advice). One the other, there's no getting away from the frustration of sitting in a swim full of fish that won't feed. There are times when the water in front of us is heaving with tench, while the floats just sit there.
There's also the usual Blenheim toilet issue. Because you're in a boat for up to 14 hours and can't jump ship, it's important to evacuate as thoroughly as possible before you get on board. This morning I failed utterly and spend the first three hours thinking of nothing else, fearing that every stomachy shift is an incipient dump of terrifying - and unstoppable - proportions that will eventually send the boat, Sean and I skittering across the lake. In the end, thanks to unexpected levels of self control (and a bag of garage 'food' which bungs me up nicely) I have nothing more than the occasional vicious attack of wind.
And I catch a fish too. Not until 5.30pm in the third and final swim of the day, when the wind drops and the water turns glassy. It's my third and final bite and turns into a 3lb tench. Sean meanwhile has managed a couple of near monsters, one of which is shown here. And I suppose, in the end, that's why we do it.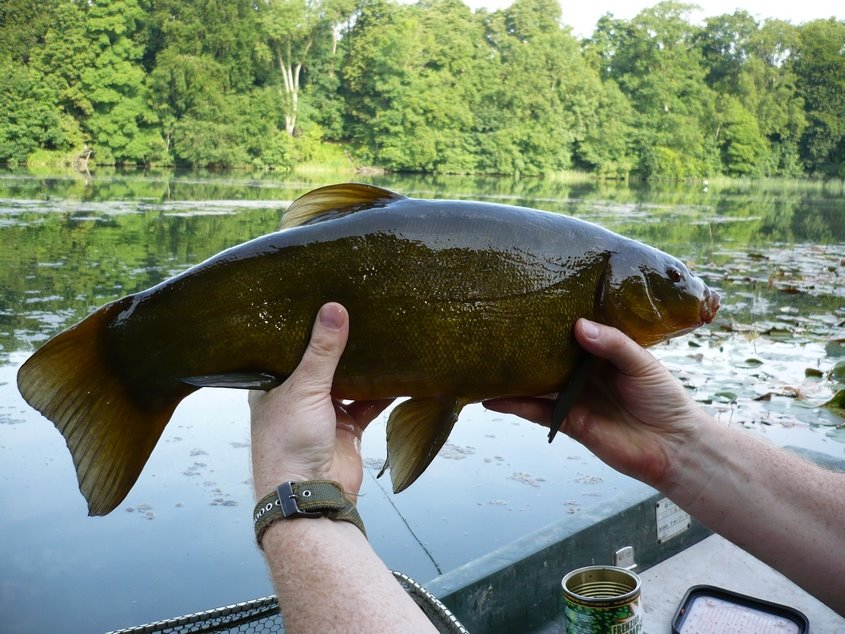 Rob Beattie is the other of several popular fishing books. He's also a regular contributor to Waterlog magazine.